Travel sustainably in the Lahti Region
In the Lahti region, you can experience pure and diverse nature sustainably. Taking care of nature and lakes is a goal shared by everyone in our region. Lahti is Finland's leading city when it comes to environmental issues, a frontrunner in climate work, a pioneer in sustainable and smart solutions and the European Green Capital 2021.
Lahti – The European Green Capital 2021
Lahti was the first Finnish city to get the title of the European Green Capital in 2021. This was an acknowledgement of the work Lahti has done for decades to develop into a more environmentally friendly and sustainable city that belongs to everyone.
Read more
Legacy of the European Green Capital – Technical Visits to Lahti
Visit Lahti organises professional, so-called techical visits, for companies in the region. Guided tours are organised in particular in companies pioneering in environmental work and clean tech businesses in Lahti that are among the elite in their industry.
On your visit, you will get to know the solutions of the City of Lahti and the ground-breaking environmental actions of city-owned companies and local businesses. Destinations include Salpakierto, Lahti Energia, Lahti Aqua and Lahden Talot rental housing provider. Please fill in the adjacent delegation visit form to book a visit.
Read more and book a visit
Tips for sustainable tourism
Lahti is a city of bold environmental actions. The nature conservation work regarding Finnish Lakeland and Lake Vesijärvi has been ongoing for decades, bringing with it unique environmental expertise to the city. Our tap water, naturally filtered pure by the Salpausselkä ridges, is the best in the world!
The Lahti region provides a stunning setting for enjoying the great outdoors and clean nature. Walking, cycling, low-emission taxis and public transport are all great options for getting around Lahti! Spend your night at a hotel or cottage with environmental certification and enjoy clean and delicious locally sourced food! The Lahti region is the choice for environmentally conscious travellers!
Sustainable Round-Trips in Lakeland Finland
Let's get some fresh air!
During this round-trip you can experience the best of capital area and Finnish Lakeland in sustainable way! The tour includes accommodation either in high-end private lakeside villas, green hotels and countryside inn, local and organic food, guided urban nature tours and tips for sustainable visits, restaurants and shopping.
Duration: 9 days/8 nights
Spend a holiday in Lakeland
During this round-trip you can experience the best of Helsinki and Finnish Lakeland in sustainable way! The suppliers included in the program highlight ecological sustainability and specifically address climate change, yet also consider social sustainability. Most of them already has a certain eco-certification (Green Key, Green activities label, Nordic Swan Ecolabel, Sustainable Travel Finland label) or they fulfil other specific criteria like Helsinki Marketing's Think Sustainably criteria.
Duration: 8 days/7 nights
Something for all the senses
Meetings
A responsible meeting arises from ecologically, socially and economically sustainable solutions. We have made a guide to help you with these choices. It reminds you of things that need to be addressed in different areas of meeting planning. Lahti Region has been awarded the Ecocompass certificate, which also indicates our commitment to responsibility.
Transportation
Short distances and well-maintained bike and pedestrian paths make walking and cycling an appealing alternative when getting around Lahti. The Lahti region also offers great cycling routes! The Lahti region's public transport buses have the lowest emissions in Finland.
Seven environmental facts about Lahti
01

Lahti will be a carbon-neutral city by 2025 as the first major city in Finland.

02

The success story of Lahti as a pioneer in environmental expertise stretches back all the way to the 1970s and the restoration of Lake Vesijärvi.

03

Thanks to the long-term development of waste management, Lahti has new kinds of jobs in circular economy companies, and as much as 97% of household waste is recovered.

04

Lahti has already cut down its greenhouse gas emissions by 70% compared to the level of 1990.

05

In Lahti, public transport is carried out with a bus fleet with the lowest emissions in Finland.

06

Lahti is the first city in the world to introduce personal transport emissions trading for its residents.

07

Lahti aims to become a waste-free circular economy city by 2050.
Lahti Region Ltd is committed to sustainability and environmental work
Lahden seutu – Lahti Region Ltd has been awarded the EcoCompass environmental certificate. EcoCompass is an environmental system with 10 criteria on the basis of which companies manage their environmental responsibilities and operate sustainably. As a regional tourism organisation, Lahden seutu – Lahti Region Ltd wants to encourage other companies and partners with its operations to develop their own operations according to the principles of sustainable development. Lahden seutu – Lahti Region Ltd has also been awarded the Sustainable Travel Finland label.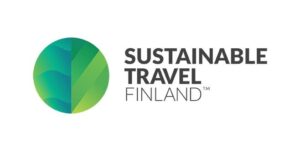 Lahden Seutu – Lahti Region Ltd is also a partner company of the "We Speak Gay" network. With this partnership, we are committed to promoting LBGTQ inclusiveness in our own communication and promoting the development of LBGTQ tourism in our region.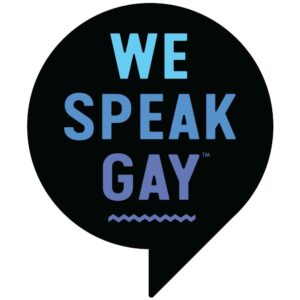 Lahden Seutu – Lahti Region Oy is a signatory of The Glasgow Declaration on Climate Action in Tourism. By becoming signatory of this declaration we agree to implement the global commitment to halve emissions by 2030 and reach net Zero as soon as possible before 2050. Lahden Seutu – Lahti Region Oy has calculated its own CO2 footprint in 2022.
Our region is applying to become a sustainable tourism destination in Visit Finland's Sustainable Travel Finland programme, and we encourage companies in the region to apply for certificates that support sustainable tourism. In practice, the sustainable operations of a tourism industry business mean minimising food waste and waste in general, using environmentally friendly detergents and supporting the local economy by using local raw materials, ingredients and services, among other things.
An important incentive is the development work of Salpausselkä Geopark. The geopark created together by six municipalities has got the UNESCO Global Geopark status in 2022. In the Global Geopark network, members strive to promote sustainable tourism and other sustainable development goals in the UN Agenda 2030. The expertise of the Salpausselkä Geopark unit supports our regional organisation on the development path of sustainable tourism.