A nature lover's wonderland
The amazing lakes, ponds and rivers of the Finnish Lakeland, Päijänne National Park and countless nature reserves and hiking trails let you answer the call of the wild. Get to know the Salpausselkä Geopark destinations, hike on the majestic Hiidensaari island, swing on the suspension bridge of the Kuninkaanpolku trail or climb to the top of the ancient hill fort of Kapatuosia.
Enjoy the outdoors and spot photogenic nature destinations
Guided nature tours from the VisitLahti Online Shop
An urban nature explorer heads out with a guide. Book a guided nature tour and you will get more out of your excursion.
Book here
Bloggers' top picks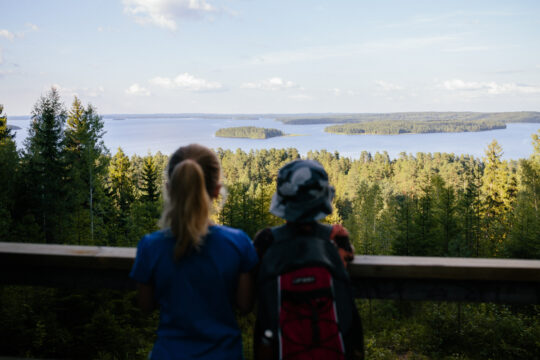 Keep on climbing! A reward awaits you at the top
Climb up steps or a steep rocky hill! Achieving that goal will surely be rewarding in many ways. Check out the tips on places where you can get fit and enjoy stunning scenery at the same time.