A nature lover's wonderland
The amazing lakes, ponds and rivers of the Finnish Lakeland, Päijänne National Park and countless nature reserves and hiking trails let you answer the call of the wild. Get to know the Salpausselkä Geopark destinations, hike on the majestic Hiidensaari island, swing on the suspension bridge of the Kuninkaanpolku trail or climb to the top of the ancient hill fort of Kapatuosia.
Explore the sites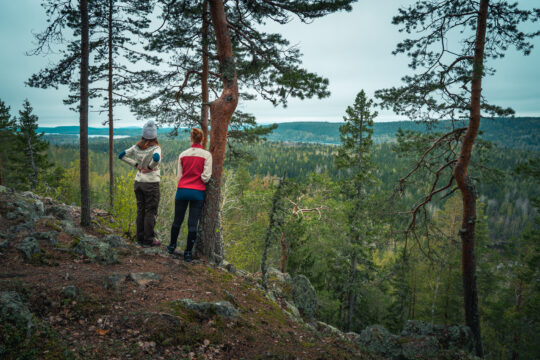 Scenic views
Steep ridges, high hills, rugged rocks and observation towers offer magnificent views of the surrounding nature. Admire the breathtaking Salpausselkä Geopark landscapes and marvel the beauty of nature.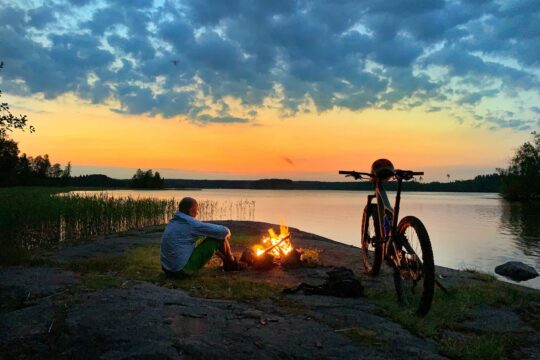 By the water
The hundreds of lakes in the area range from small kettle ponds to Finland's second-largest lake, Päijänne, and they offer stunningly beautiful scenes and superb opportunities for recreational activities.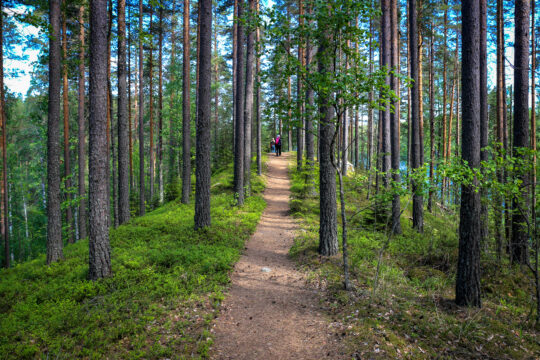 Forest trails
Versatile outdoor trails and interesting natural attractions offer tranquil forests and space to breathe. Beautiful eskers, lake shores, stunning views and the feel of wilderness – there is something for everyone.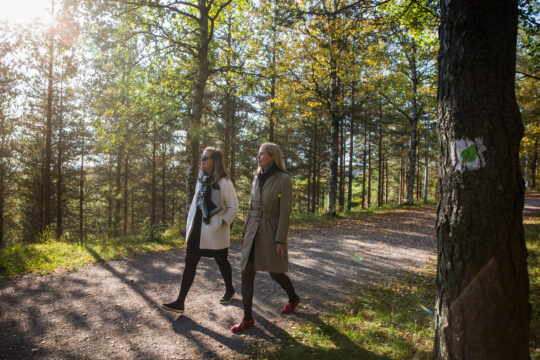 Urban nature
You do not always need to go far to enjoy the surrounding nature. Here, you can conveniently start your excursion to nature from the city centre.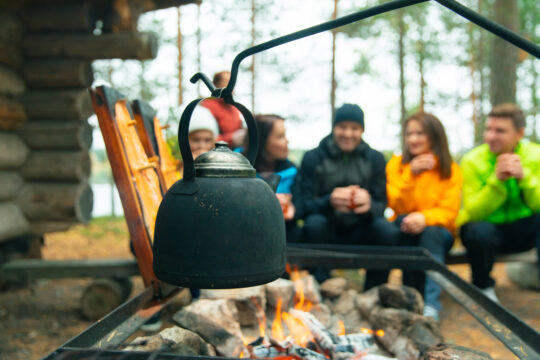 Outdoor etiquette
Respecting nature, getting around, camping, lighting fires and litter-free hiking – take note of the summarised tips for excursion etiquette and you are ready to head outdoors. Always check the detailed rules of your excursion destination on the destination page as well.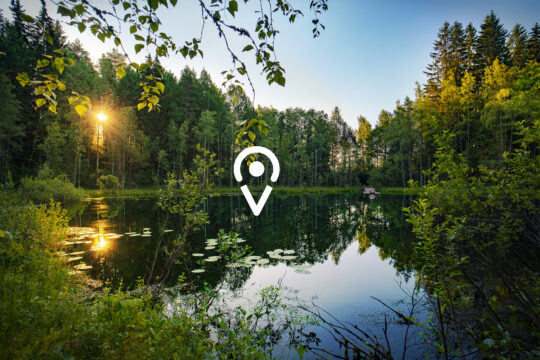 Nature sights & trails on a map
Check nature sights, trails and routes for cycling and hiking on a digital map. You'll find also all accommodation, cafes, restaurants, harbours as well as activities on a map.
Guided nature tours
An urban nature explorer heads out with a guide. Book a guided nature tour and you will get more out of your excursion.
Find your adventure
Bloggers' top picks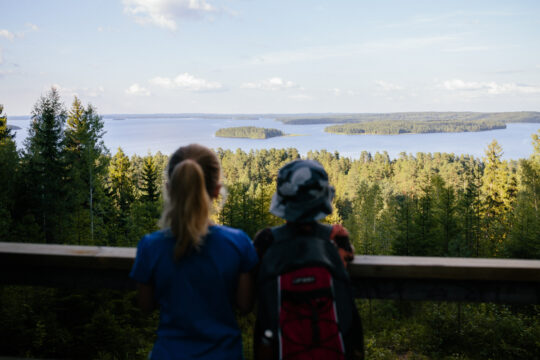 Keep on climbing! A reward awaits you at the top
Climb up steps or a steep rocky hill! Achieving that goal will surely be rewarding in many ways. Check out the tips on places where you can get fit and enjoy stunning scenery at the same time.