Sports Tourism in the Lahti Region
Trail running, cycling, cross-country skiing and open water swimming – welcome to explore Lahti region like locals do!
We maintain facilities used by residents, our guests and top athletes from all over the world. Where else can you find a diverse sports infrastructure combined with the largest lake area in Europe – and all within an hour from Helsinki-Vantaa international airport?
Premium Conditions for training
Salpausselkä UNESCO Global Geopark by bike
A varied terrain and splendid lake views make the scenery of Lahti Region an exceptional cycling destination. The area of Salpausselkä consists of gravel and sand. This is why the Lahti Region is one of the best gravel destinations in Europe. Fresh air, daylight 24/7 and clean water. Welcome to experience Salpausselkä UNESCO Global Geopark and Lakeland on your bike.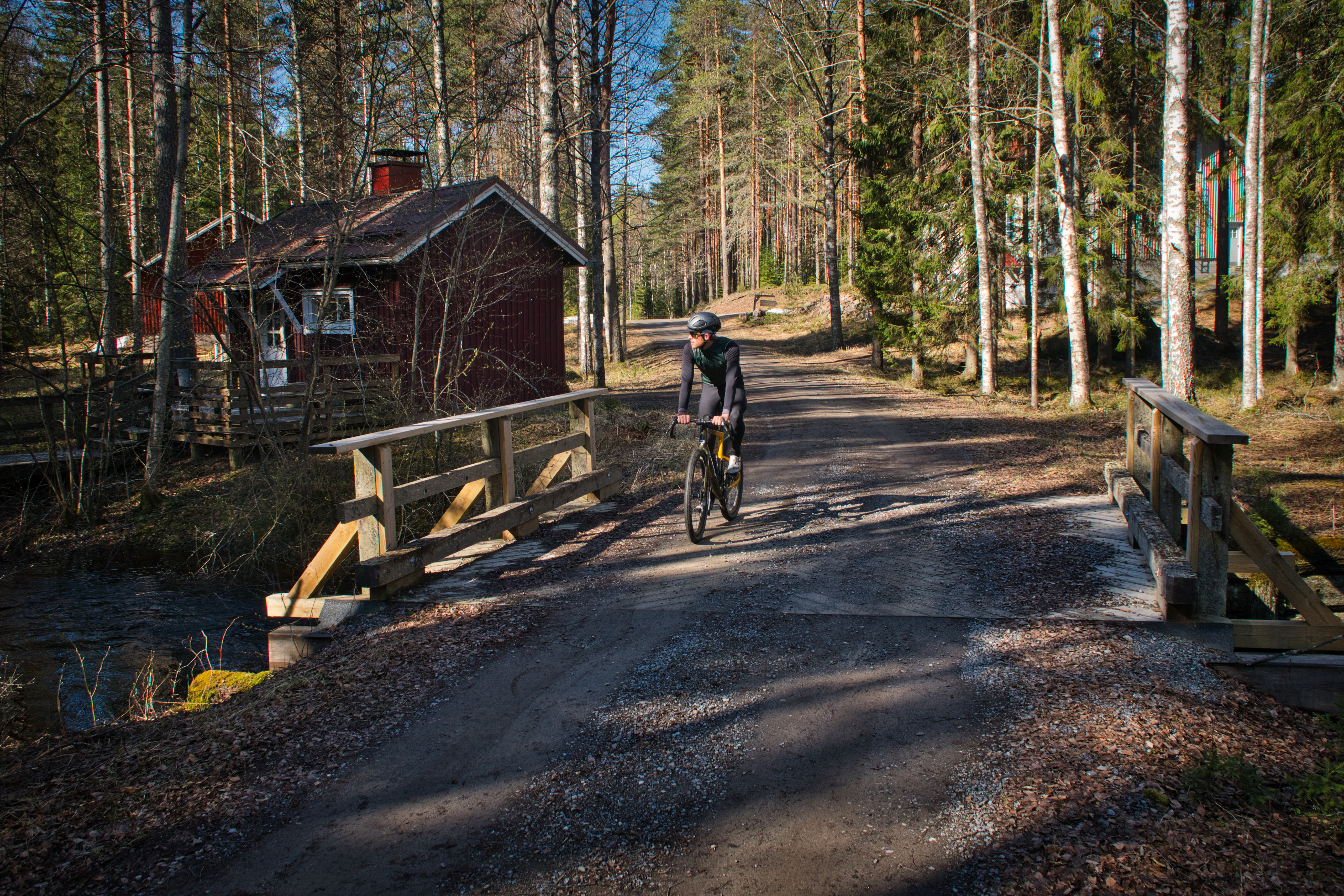 Check cycling routes in the Lahti Region
Salpausselkä Trails
The Salpausselkä area has a large trail network. The marked trails are meant for everyone: walkers, runners and cyclists. There are about 30 kilometres of way marked trails. The trails offer a low-threshold opportunity to exercise in a natural forest environment. The Salpausselkä recreational area has marked trails that are easy to follow even for the less experienced hikers and cyclists.
Read more about Salpausselkä Trails
Annual Sports Events
World cup Event Lahti Ski Games
Authentic Finnish sauna
Ever tried Sauna? First, head off for a run and then head to the sauna and for a swim. The Lahti region has plenty of options for your sauna experience. A city centre sauna or an impressive manor sauna by Lake Päijänne, you can find all the saunas in the Lahti region here.
Check all saunas
The colours of Lahti sports teams – Check local fan shops