Cycling in the Lahti Region
The Salpausselkä UNESCO Global Geopark and its surroundings are an exceptional cycling destination thanks to their varied, versatile terrain and various bodies of water. The distinctive landscape shaped by the meltwater at the end of the Ice Age makes you climb up ridges and descend to the shores of the lake, cycling along winding forest trails and rolling countryside roads.
Where would you like to ride? Check out the best cycling routes in the region
Best gravel and bike packing routes
How to use the route information
You can download the route information as a GPX file, which includes map and GPS information in editable form. GPX is the most used route map file format and can best be accessed via an application, GPX device or any other solution that can read this file format. Without an appropriate software application, the file will open as unreadable gibberish.
We especially recommend the following applications:
www.komoot.com
www.strava.com
www.ridewithgps.com
www.outdooractive.com
www.trailmap.fi
www.alltrail.com
www.bikemap.net
If you are using a GPS device or a smart phone (e.g., Suunto, Garmin or Polar), their corresponding applications can directly process GPX files.
If you open the provided GPX file using a mobile or GPS device, the file format will be automatically recognised by the device if you have installed any of the above applications. If you are opening the file on your computer, you can upload the GPX file on the platform of any of the listed platforms (the upload procedure will vary by platform).
You can also view the routes by clicking on "View all routes on a map," which can be found at the bottom of the page under each route collection.
Get to know the Salpausselkä UNESCO Global Geopark by bike
Guided Salpausselkä Geopark gravel rides
Guided bike treks and bike rental
The most popular rest and coffee break spots in the area
Salpausselkä Park now open
A new leisure, fitness and sport centre called Salpausselkä Park has opened doors next to the trails at Salpausselkä, located at Hämeenlinnantie 59. Services include stand-up paddle and bike rental offered by Kitetirri Outdoors. The modern centre also houses Billebeino padel, CrossFit8000, EW Dive and On the Spot massage therapy practise. 
Welcome Cyclist businesses in the Lahti Region
Lahti – Kitetirri Outdoors, Koiskalan kartano
Hollola – Ski Out Bike, Messilä Camping
Asikkala – Cafe Kartanon kahvila Hugo & Lilly, Cafe Vesis
Sysmä – Camping Sysmä, Tervalepikon Torpat
Hartola – Bike service Ari Kääriäinen, Rantalan lomamökit Cottages, Gasthaus-Camping Koskenniemi, Jari-Pekka, Cafe Keskustien Kotikahvila
Iitti – Lomakivi, Radalla Resort, Yli-Kaitala Resort, Farmers market Iitin maatilatori, Cafe Kahvila PeuranKello
Heinola – Vierumäki Sport Institute of Finland
The Welcome Cyclist label has been created to make cyclists' life easier when they are looking for services that are important for those travelling or otherwise on the road by bike. Businesses with this label understand the needs of a cyclist and have designed their services to make cyclists feel especially welcome and well-taken care of.
Cycling events in the Lahti Region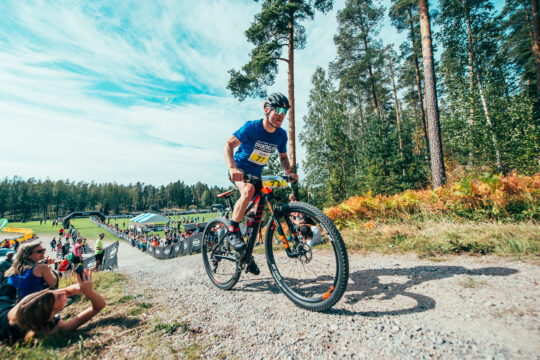 Red W oy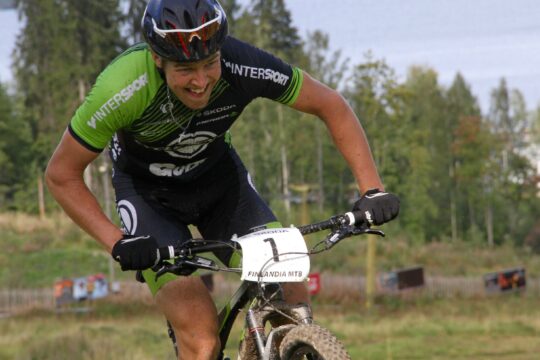 TWD-Länken
Finlandia MTB 21.8.2022
32. Finlandia MTB Lahden Urheilukeskuksessa 21.8. Tarjolla 5-10 km Hobby-, 27 km Puoli- ja 54 km Pitkä-Finlandia Salpausselän maastoissa.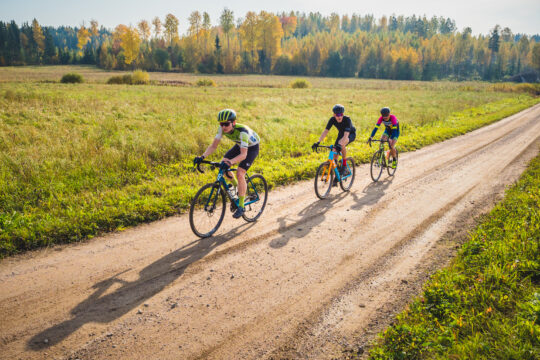 Breakaway Oy
Bike rental in the Lahti Region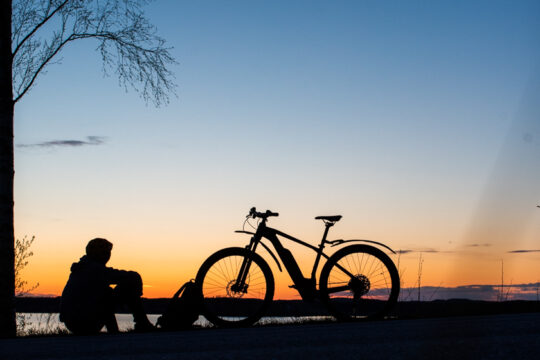 Kitetirri Outdoors
Developing the Old Racing Track in Lahti
Ravis, or the Old (Harness) Racing Track in Lahti, currently features a single lane BMX track and a small pump track. Anyone no matter the age or skill level is welcome to come and ride. In the future, cycling enthusiasts will be able to enjoy an expanded cycling park presently being developed in cooperation between RideSalpaus ry and City of Lahti.
View a map of the tracks