Culture & Local Life
Catch everything from architecture to Finnish lifestyle and sauna culture, see the designs of the best-known Finnish architects, visit local handicraft shops and micro-breweries or hear symphonies waft through the excellent acoustic architecture of Sibelius Hall!
Take a bite out of Finland – Culinary Tour
One-week culinary adventure through Southern Finland starting from Helsinki for 10-20 persons. Including e.g. 4-hour Helsinki culinary city tour, chocolate tasting, baking and cooking courses, local delicacies and guided brewery & distillery tour. This tour can be tailored for FIT's.
Please contact us for detailed itinerary
Share a taste of Local Life
This 6-day tour lets you discover local, award-winning microbreweries and distilleries located at Capital and Finnish Lakeland regions. Tour is ideal for fans beer tasting and local microbreweries.
Please contact us for detailed itinerary
Art, Design and Architecture Tour
One week tour for minimum 10 persons including the best cultural bites in Lakeland: local designer' shops, art museums, Alvar Aalto works and wooden architecture of the Western Lakeland area.
Please contact us for detailed itinerary
On the Glass Trail – Finnish Glass Design Tour
7-day tour through the main villages and towns with glass design history. This tour includes glass blowing workshops, guided tours, meeting the local entrepreneurs and tours in museums focused on glass design. Tour is ideal for FIT's and small groups.
Please contact us for detailed itinerary
Product Manuals for travel trade
For your personal copy of our product manuals in English, German or Japanese – please contact sales@lahtiregion.fi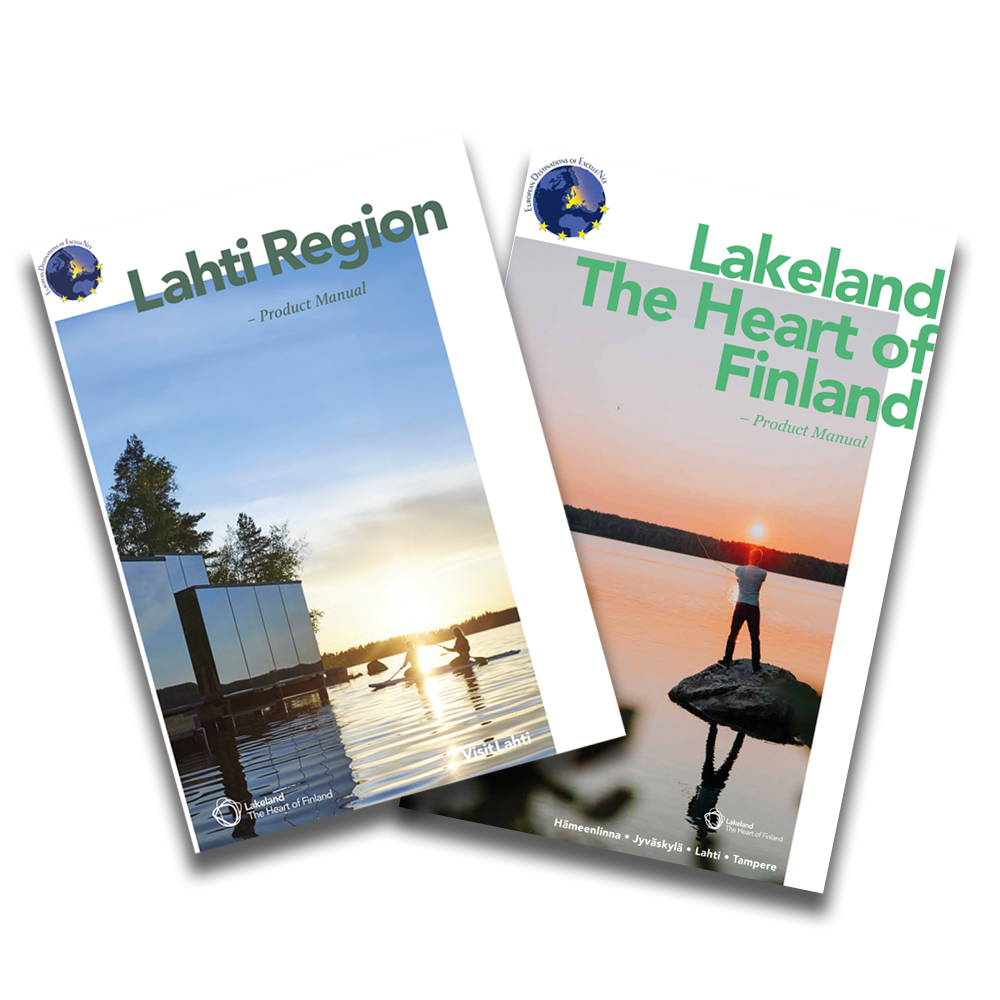 Products and suppliers
Iso-Naappila Farm
Iso-Naappila Farm is located in Asikkala, Hollola, just 30 minutes from Lahti. Besides offering accommodation in cosy traditional Finnish cottages, the farm offers programmes based on Finnish nature and Finnish traditions! The 2-hour Crafting with flowers and natural materials course is ideal for 5-20 persons. You'll explore the secrets of the local forest and create decorations from items found in the forest and flowers! You will learn different techniques and the use of different materials so you can make decorations for your home or as gifts! The course is held in an idyllic Finnish countryside location and also includes lunch.
Winter swimming experience
Winter swimming is a great traditional, Finnish way to keep fit. You are welcome to meet a local winter swimming enthusiast Tiina and to join her swimming routine! You'll learn about winter swimming and get to dip into the icy water. A warm shower is available afterwards, if you like – but surely you don't need it: you will feel absolutely great after the dip. The swimmign experience is ideal for 1-4 persons and available year round. Also bigger groups possible, please request a quotation.
Cosy visit to Finnish home
During this visit, you have a unique opportunity to learn about everyday life in Finland: its nature, culture and food! Depending on the season, your host family will take you for a walk through a beautiful forest. You will eat a picnic lunch, including traditional Finnish sausages and salad around an open fire. After a slow walk back, you are invited to pop into a Finnish home, where you will learn about Finnish lifestyle, take a look around the house and bake a delicious blueberry pie together with your host! After baking, it is time to enjoy a cup of coffee or tea with the freshly baked pie! The 2,5-hour visit is ideal for 2-8 persons.
Useful tips and inspiration for gourmets
Local food and farmer shops
Wineries, breweries and coffee roasteries