FNLD GRVL, Lahti
You are warmly welcome to Lahti for the first-ever FNLD GRVL event on Jun 10, 2023.
With our green, pristine natural surrounds and endless summer nights and days, we will provide participants with a one-of-a-kind experience to race through Finnish nature. On this site you will find useful information for your journey to Finland.
The airport and capital city Helsinki are just an hour away from Lahti by car or by train.
Your local partner for accommodation and special group tours
Visit Lahti is your local destination management company offering special accommodation, social programmes, VIP services, guides, sauna's, restaurant reservations and all other tourism services. We are happy to help also with pre- and post tours for groups.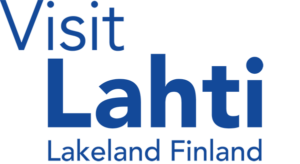 For more information, please contact:
Visit Lahti | Lahti Region Ltd.
Mrs Suvi Aaltonen
Tel. +358 40 139 0690
suvi.aaltonen@lahtiregion.fi
Follow #VisitLahti @visitlahti_official and share your experiences.
Arrival in Finland & Lahti
Cottages & Airbnb
Holiday homes and cottages
FNLD GRVL
Visit the event site for more information about venues, schedules and registration.
Looking to book your lodging, airport transfers, or even an event mechanic in one simple package? Nirvana Europe has put together easy to book FNLD GRVL packages to simplify your lodging and travel logistics for race weekend.
Check more
Lahti is Gateway to Lakeland Finland
Reconnect with nature
Lahti is a compact city of around 120,000 people and it is the gateway to the Finnish Lakeland – the largest in whole Europe. Lahti region is located less than an hour's drive from Helsinki-Vantaa international airport.
There are totally over 188,000 lakes in Finland and the water is the cleanest in the world. Lakeland is where also Finns come to recharge and reconnect with nature. Make the most of your time here and plan some extra days in Finland!
Eat & Drink in Finland and in Lahti region
Check season's best in Lahti
World's best tap water in Lahti
For your bucket list in Lahti
Relax at the lakeside sauna and take a dip in a lake.
Taste local delicacies such as rye bread.
Admire the view from the top of the ski jump tower.
Have a drink of local cider, beer or whiskey at Lahti Harbour.
Dive into Finnish Design and Architecture and visit the Sibelius Hall, Church of the Cross by Alvar Aalto and Lahti Museum of Visual Arts Malva.
Cycling routes
The gravel road network in the Lahti Region offers excellent conditions for versatile and scenic gravel cycling and pre-training. All of our route tips are designed to pass either Lahti or Vääksy, which is the busiest village for cottage holiday makers. This makes your planning easy and enables you to combine different routes to cover the entire region as you wish!
Check gravel cycling routes
Practical information for travellers
FAQ about Finland & Lahti
The happiest country in the world
Finland is a Nordic country that's located in northern Europe by the Baltic Sea. It has some 5.5 million inhabitants and has been recognized as the happiest country in the world for several years running.
Official Finland Travel Guide