FNLD GRVL, Lahti
You are warmly welcome to Lahti for the first-ever FNLD GRVL event on Jun 10, 2023.
With our green, pristine natural surrounds and endless summer nights and days, we will provide participants with a one-of-a-kind experience to race through Finnish nature. On this site you will find useful information for your journey to Finland.
The airport and capital city Helsinki are just an hour away from Lahti by car, bus or train.
Your local partner for accommodation and special group tours
Visit Lahti is your local destination management company offering special accommodation, social programmes, VIP services, guides, sauna's, restaurant reservations and all other tourism services. We are happy to help also with pre- and post tours for groups.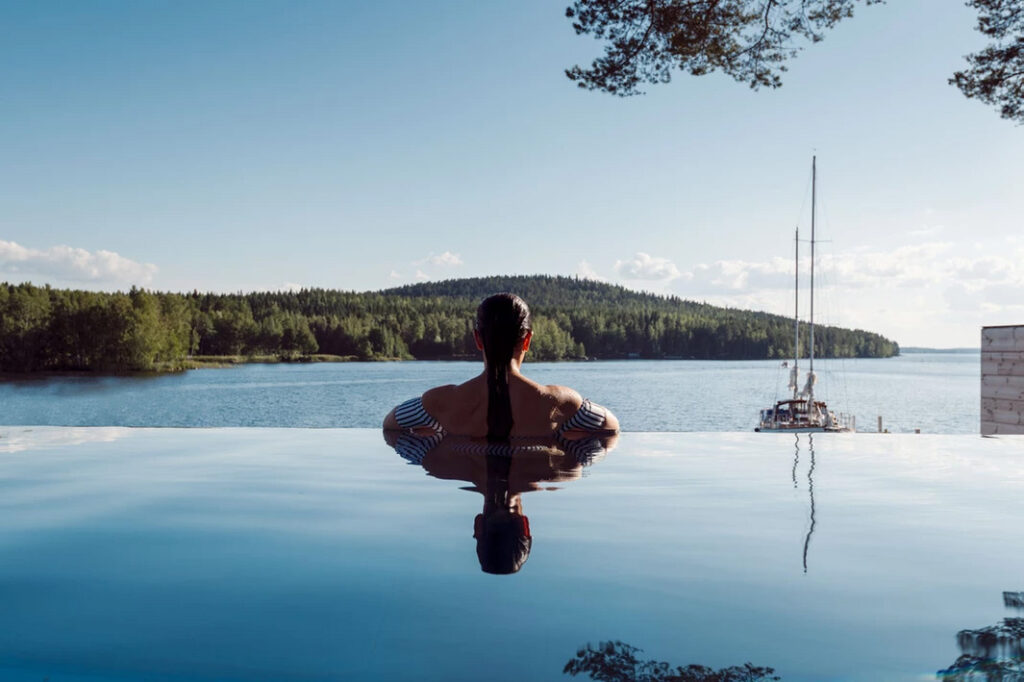 For more information, please contact:
Visit Lahti | Lahti Region Ltd.
Mrs Suvi Aaltonen
Tel. +358 40 139 0690
suvi.aaltonen@lahtiregion.fi
2 official Olympic Training centres in Lahti region – available for pre-training and accommodation
The Sport institute of Finland Vierumäki – multisport training facilities, chalets, cottages
Pajulahti olympic training center – multisport training facilities, apartments, hotel
Cottages, Airbnb, holiday homes available in the Lahti region
Holiday homes and cottages
Tips how to book holiday homes and cottages in the Lahti region
There are plenty of rental cottages available in the Lahti region. Here are some useful tips how to get the best search result in the cottage booking sites.
Summer months are the high season in the rental cottage market. Most of the cottages are bookable for a minimum of one week's time. Therefore, you may not find anything available if you make a search for the FNLD GRVL race weekend only. Many cottages apply Saturday as the changeover day but we recommend to try different dates of arrival and departure – this way you may get more alternatives in the search results.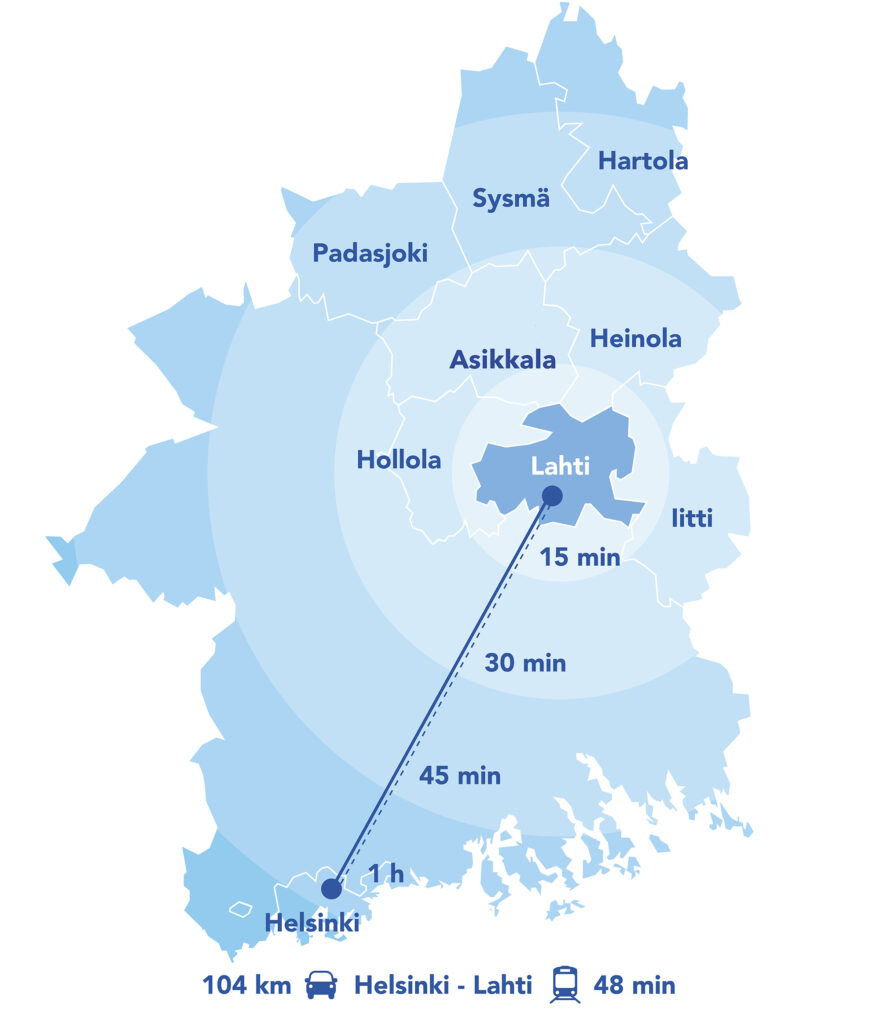 The rental cottages are located by the beautiful lakeshores in the Lahti region, 20-60 minutes from the Ironman race centre. For example the cottages of Asikkala, Hollola and Heinola are mostly located max 30 minutes from the race centre.
BOOKING SITES
Lomarengas is the biggest site for cottage bookings in Finland. In addition to the cottages of Lahti region in Päijät-Häme province, we recommend to search for cottages available in the neighboring Kanta-Häme province. Nettimökki is another popular sight for bookings but the site is only in Finnish.
Book Lomarengas cottages
FNLD GRVL
Visit the event site for more information about venues, schedules and registration.
Looking to book your lodging, airport transfers, or even an event mechanic in one simple package? Nirvana Europe has put together easy to book FNLD GRVL packages to simplify your lodging and travel logistics for race weekend.
Check more
Arrival in Finland & Lahti
Lahti is Gateway to Lakeland Finland
Reconnect with nature
Lahti is a compact city of around 120,000 people and it is the gateway to the Finnish Lakeland – the largest in whole Europe. Lahti region is located less than an hour's drive from Helsinki-Vantaa international airport.
There are totally over 188,000 lakes in Finland and the water is the cleanest in the world. Lakeland is where also Finns come to recharge and reconnect with nature. Make the most of your time here and plan some extra days in Finland!
For your bucket list in Lahti
Relax at the lakeside sauna and take a dip in a lake.
Taste local delicacies such as rye bread.
Admire the view from the top of the ski jump tower.
Have a drink of local cider, beer or whiskey at Lahti Harbour.
Dive into Finnish Design and Architecture and visit the Sibelius Hall, Church of the Cross by Alvar Aalto and Lahti Museum of Visual Arts Malva.
Pre and post tours in Finland? We are happy to offer taylor-made roundtrips according to your wishes. Please contact Visit Lahti team
Cycling routes
The gravel road network in the Lahti Region offers excellent conditions for versatile and scenic gravel cycling and pre-training. All of our route tips are designed to pass either Lahti or Vääksy, which is the busiest village for cottage holiday makers. This makes your planning easy and enables you to combine different routes to cover the entire region as you wish!
Check gravel cycling routes
Finland essentials
Coffee with cinnamon buns
The happiest country in the world
Finland is a Nordic country that's located in northern Europe by the Baltic Sea. It has some 5.5 million inhabitants and has been recognized as the happiest country in the world for several years running.
Official Finland Travel Guide
FAQ – Practical information about Finland
Capital city: Helsinki
Currency: Euro (symbol: €, code: EUR)
Electric plug type: C & F
Language: Finnish, Swedish
Tap Water
Tap water in Finland is among the highest quality tap water in the world and is not only completely safe, but a pleasure to drink.
Currency and payments
The local currency in Finland is Euro (EUR). All major credit cards are widely accepted in Finland. For an ATM machine, look for the sign "OTTO". These 24-hour cashpoint machines are widely available and accept the following international ATM and credit cards: Visa, Visa Electron, EuroCard, MasterCard, Maestro, Cirrus and EC. Banks are usually open on weekdays 10am–4:30pm.
Grocery shopping
Grocery stores are open daily, usually between the hours of 8:00 and 20:00
Tipping
Tipping is not expected in Finland and a service charge is added in hotels and restaurants. Finnish people do tip (max 10%) only if they wish to appreciate good service or delicious food. It is not obligatory to give a tip to the taxi drivers.
Emergency
In case of emergency, call 112 (no country code is required)
First Aid in Lahti in Akuutti24, address: Keskussairaalankatu 7, Lahti
Weather in Finland
Around 100 days of summer. June – August, temperatures +15°C – +32°C
The average summer temperature in Southern Finland is +18 Celsius (65F) and in the north +15 Celsius (59F). However, a typical Finnish summer day can be anything from +30 degree weather to rain showers or a thunderstorm here and there. The rule-of-thumb when it comes to weather in Finland is to check it in advance – sometimes things can change quickly.
Check local weather now