Vellamomenu – Taste of Lahti Region
Vellamomenu is a local food menu in the Lahti Region and the province of Päijät-Häme, emphasizing local flavors and seasonal delicacies. Provincial menus have been adopted by local restaurants and guests – and now you can enjoy Vellamomenu in addition to the dinner menu, as a conference breakfast and lunch or in a buffet.
The purpose of Vellamomenu is to raise the profile of the food culture of Lahti region and highlight the excellence of the restaurants in the region. Restaurants are committed to using the ingredients of their own province, such as grain, fish, mushrooms, berries, vegetables and meat – not forgetting the clean water of the Salpausselkä ridges. The restaurants also serve local wines, whiskey, beer and cider.
Local Food Producers
Päijät-Häme Province has diverse agricultural production, rich berry and mushroom forests and abundant crab and fish stocks. Farms and other small food companies in the province produce a variety of natural, high-quality agricultural products from carefully selected raw materials.
The main ingredients of Vellamomenu are always fresh and from as close as possible. Vellamomenu also utilizes the best products of the nearby provinces. The producers and the backgrounds of the products are always known.
Read more
Local Food from Lahti Market Hall
The Market Hall of Lahti (Lahden Kauppahalli) has been selling local food for almost a century. Meat, fish, cheese and bread counters in the Market Hall are sure to offer you local delicacies. Now you can identify them more easily – all Vellamo-marked products are local and locally produced.
Paikallista lähiruokaa – Local food is a brand tailored for shops and the retail industry. The product must meet the high requirements for the raw material and its origin must be traceable.
Vellamomenu co-ordinated By Visit Lahti
The Regional Council of Päijät-Häme has played a key role in the Vellamomenu cooperation since the idea of the menu first saw the light of day. Vellamomenu is the perfect way to market the region, and it is also the nationally best known regional menu.
Visit Lahti assumed the responsibility for coordinating the cooperation in the spring 2020.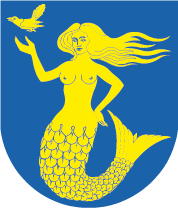 More information:
Lahden seutu – Lahti Region Oy
Harri Olenius
Tel. +358 (0)400 922 453
harri.olenius (at) lahtiregion.fi
Suvi Räsänen
Tel. +358 (0)40 139 0690
suvi.rasanen (at) lahtiregion.fi
Chefs of Päijät-Häme Province Society
Jukka Turta
Tel. +358 (0)44 242 5119
jukka.turta (at) paijatateria.fi